Custom Newsletter Designs
Simple yet attractive designs inline with brand image

Professional designers—all rated and reviewed

Following best practices of design and deliverability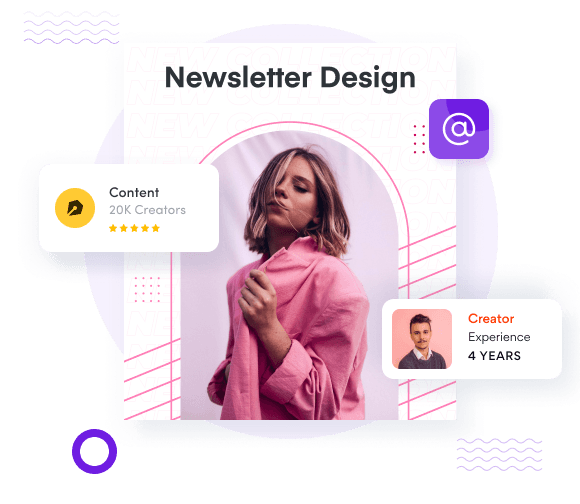 2500+ Businesses trust us with their content
Create a Personalized Branded Newsletter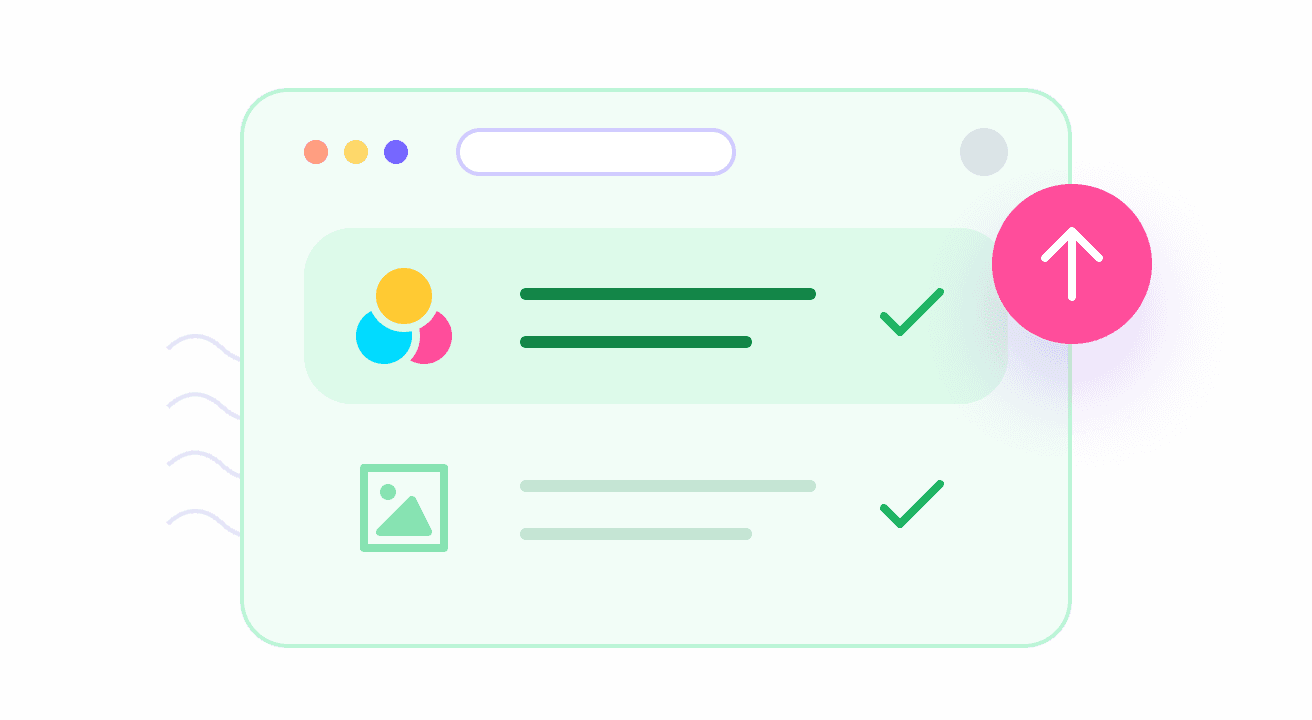 Spread the Word out
A newsletter makes your target audience better understand your brand and its offerings, providing a detailed picture of who you are.
Reinforces your Brand
Build a strong relationship with your audience by sending weekly, monthly, or quarterly newsletters.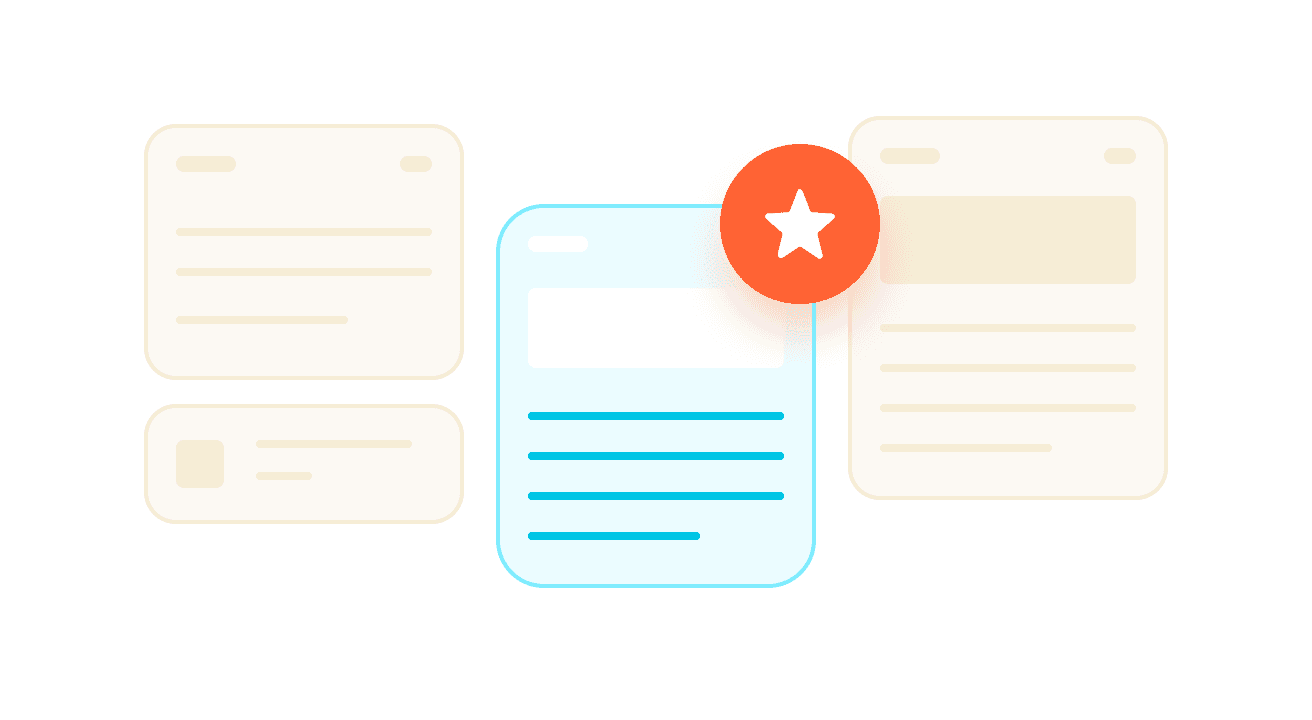 Market and Promote
Engaging newsletters quickly capture the interest of the readers. This makes them an excellent marketing and promotional tool.
Partner with Pepper Content
50,000+
designs delivered
1000+
happy brands
800+
designers on the network
60+
Content types
Getting Your Newsletter Designed Is Simple
1
Describe your perfect email newsletter
Create a newsletter brief using our hassle-free, guided flow. Get a preliminary quote and estimated delivery time in under a minute.
2
We assemble the best team of designers
Our algorithms ensure the best-fit designers are briefed, readied, and launched into your project.
3
Track Progress on your Dashboard
From commissioning to designing to delivery, we keep you in the loop at every stage.
Professional email newsletter design, no matter your budget
Hassle-free ordering platform
Expert newsletter designers
Engaging email newsletter designs that get the word out
Frequently Asked Questions
Is it possible to print the newsletter I receive?
You certainly can. The files we provide are in a format that allows them to be used both online and in print.
Can I have a newsletter designed specifically for me?
Simply fill in your requirements on our platform and consider it done. Your requirements will guide our designers to create your personalized newsletter.
Is it possible to have the design revised if I am dissatisfied?
Although the likelihood of dissatisfaction is slim, you can request upto two free iterations on our platform.
What is the quality of the newsletter?
We make every effort to deliver only high-quality offerings. We have exclusively onboarded skilled designers to ensure that there is no compromise on quality.
Is it better to release online or offline newsletter design services?
Offline newsletters can be old-school but they are still in the market. However, in this digital age, people resort to online newsletter design services via email.
What is the goal of a newsletter design service?
The goal of a newsletter design service is to curate a newsletter that educates the audience about the developments in the business. Newsletters are a good way to interact with your audience both in a fun and light way and in a professional manner, ensuring that the right message gets delivered to your audience in the appropriate tone.
How do newsletter design services profit the business?
Newsletters have the power to drive your sales. People tend to respond better to sales pitches with designs that create an emotional connect. Newsletter designs at Pepper can increase social media presence, drive traffic to your website and build a unique look and feel of your product or service.
What is the importance of a newsletter design?
They can be cost-effective. They are a good way to communicate to your audience, and they contain important information or updates. Newsletters can take marketing to the next level.
Do you reuse your newsletter designs?
At Pepper, our skilled and experienced designers focus on creating unique newsletter designs for every brand and project. So, you can be sure that the newsletter designs we provide are 100 percent original.
How does newsletter design profit the business?
Newsletters have the power to drive your sales but only good content no strong visual can make it less impactful. People tend to respond better to sales pitches with designs that create an emotional connect. Newsletter designs at Pepper can increase social media mentions, drive traffic to your website and build a unique look and feel of your product or service.
Why 2500+ brands trust us with their content needs
Newsletter Design which entices your Readers
Nowadays, online newsletter designing services are becoming very popular as the Internet takes over the marketing world. At Pepper, we aim to be the face of this change and transform the content curation industry by being the force of change! With a team of highly motivated content creators - writers and designers, we deliver the best newsletter design services that take your email newsletters to a new level.
Best newsletter design in 2021
Newsletter designing in content is used to share relevant information with an organization's customers, subscribers, or potential clients. Businesses and organizations use newsletters as a marketing tool. The usage of a newsletter is to tell the people that have subscribed to your newsletter about the updates about your service mix. But, it's not something that is used as a sales tactic. A newsletter should feel like a high-value conversation with a resourceful friend. The best newsletter designs in 2021 educate the reader about the topic in a fun and light way. Newsletter designs also cover all necessary points and new information about your business or company. Pepper Content brings you all sorts of newsletter design service needs. We take care of all types of newsletter writing needs, such as online newsletter design, email newsletter design, graphic design newsletter, email marketing design, and much more.
Get your Newsletter designed by Experts
The first step is to choose your focus. You need to thoroughly research your topic and have a good grip on it to convey your message.
A newsletter is a professional source of content; however, it may not always be formal. You can keep your newsletter simple yet catchy. You can include third-party content for more engaging newsletters. You can mention trending topics or events to connect to more people and keep the newsletter engaging.
Along with a newsletter, you can use social media as a method of marketing it. A newsletter is typically released every month, be consistent with your newsletters and keep a theme but always provide something unique.
Email newsletter design ideas
Newsletter design services need to be to the point. Newsletters can be conveyed through story-telling, which makes them more engaging and fun to read. The best newsletters use classic story-telling techniques to attract readers.
It is very important to make sure the readers focus throughout the newsletter design services. Along with the story-telling nature of newsletters, you need to have a strong call to action so that the reader or subscriber knows the goal of the newsletter. A good newsletter is creative and catchy- in content and design.
Pepper has highly skilled content creators who have a strong sense of hustle and perseverance; they work to provide you with the vision you have in mind. We take the idea in our heads and turn it into reality.
Best Curated Email Newsletters
Newsletters are typically not too long. The shorter it is, the more focus the reader would have and they won't skip portions of your content. The more newsletters you release, the shorter each should be. People tend to ignore newsletters that are released too often or those that are too long. The newsletters you release daily should ideally be a page long.
The ones you release monthly should be roughly five pages long. And the newsletters that you release every couple of months can be longer, but only if you have truly gripping information. Curating a newsletter can be difficult as you need to research and mention only the important news. Pepper Content has over 45,000 skilled professionals to curate the most effective newsletters for you.
Catering to all kinds of newsletter designing
There are three types of newsletters: the company newsletter, which is used for the employees in your business, or the company—the consumer newsletter, which is released for the audience. And the organization newsletter is unique as it is released to both the audience, clients, board, and employees.
Pepper Content can provide you with any type of newsletter design service you want.