How Pepper scaled CRED's product listings that drove app conversion 
CRED - Providing rewards for credit card payment.
Cred is a credit-card bill payment platform that helps its 7.5 million members manage their finances, browse curated products, and access quick credit. Its members typically have credit scores over 750 (Experian) and receive exclusive awards and experience from premium brands upon clearing their credit card bills on time.
CRED Store is an in-app e-commerce offering that allows members to browse products from Myntra, Diesel, Cure. Fit, Olive Bar and Kitchen, etc. as well receive offers on domestic and international travel experiences. In total, the app has partnered with 1800+ brands, including some of the most premium D2C brands like Starbucks, Neeman's, Bombay Trooper, and more. The company recently raised Series E funding to the tune of $251 million, raising its valuation to $4.1 billion. In the future, CRED plans to expand the existing range of products and services offered to customers.
"To replicate the amount of copy Pepper churns out for us, we would have to work 3-5 times harder. Plus, they have greatly reduced the turnaround time for content production. Many of our teams rely on copy, and having that element sorted gives us the ability to spend our time in brainstorming how to improve conversions and get more traction."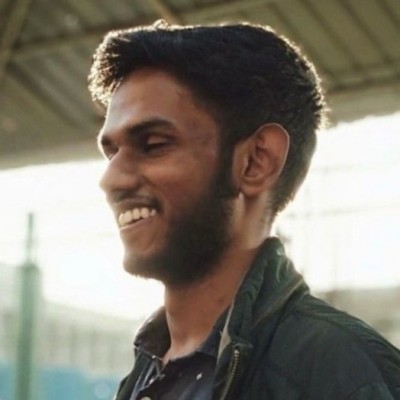 Challenge: Scale copy that converts for product listings
Speaking on the importance of content, Rohan Ralli from the creative team at CRED adds, " Our app is a sort of super-app. It's more than just rewards and payments, and for this reason, the number of creatives required is very high."

As a product built on inculcating financial wellness amongst members, CRED is known for its innovative advertising and messaging that aims to change people's behavior concerning bill payments and spending.
CRED curates blogs on credit cards and fintech trends on its website as a part of its content marketing initiatives. One of the key challenges they faced was generating highly optimized copies of the plethora of product listings on CRED stores. For such an app, investing in product listings is critical since it improves customer engagement, enables customers to make informed purchasing decisions, reduces time to purchase, and improves overall conversions.
"As the number of products listed on CRED store increased, we had to pay greater attention to maintaining content consistency without compromising on brand guidelines. We had to build an in-house team of writers, and most of us were engaged in generating product listings while also managing copy requirements for other teams. A lot of our bandwidth involved writing copy, and as a result, we were hard-pressed for time for other aspects of our job."
– Hari Krishna, Creative Team at CRED.
Another challenge for CRED was that they did not see long-term growth opportunities for most of their in-house writers. Their creative team decided to partner with an organization that could consistently deliver quality content to free up their bandwidth and eliminate the need to hire and train a large in-house team.
5x
Faster Content Production
100%
Confidence in Deliverables
Solution – Content engine that generates optimized copy to drive conversions
With its network of 65,000+ content creators, Pepper content was the platform of choice for CRED since it could cater to their ever-increasing requirements seamlessly. At CRED, the content requirements were planned in sprints for 2-3 months. Post their partnership with Pepper, they confidently shared deliverables in instances where demand for content had surged to a level that would be impossible for a company to generate in-house at short notice.
In the future, CRED is interested in exploring a deeper partnership where they collaborate with Pepper to improve content performance and explore other aspects of the platform, such as the Peppertype AI writing tool, design services, and more.