How Park+, India's Largest Parking App, registered 250% growth in organic traffic with Pepper Content
In the rapidly evolving urban landscape, Park+ emerged as a game-changer, offering an innovative tech-enabled solution to address the perpetual parking predicament. This case study delves into the dynamic collaboration between Park+ and Pepper Content, one of the world's fastest-growing content marketing platforms that led to a staggering 250% surge in organic traffic for Park+.
growth in organic traffic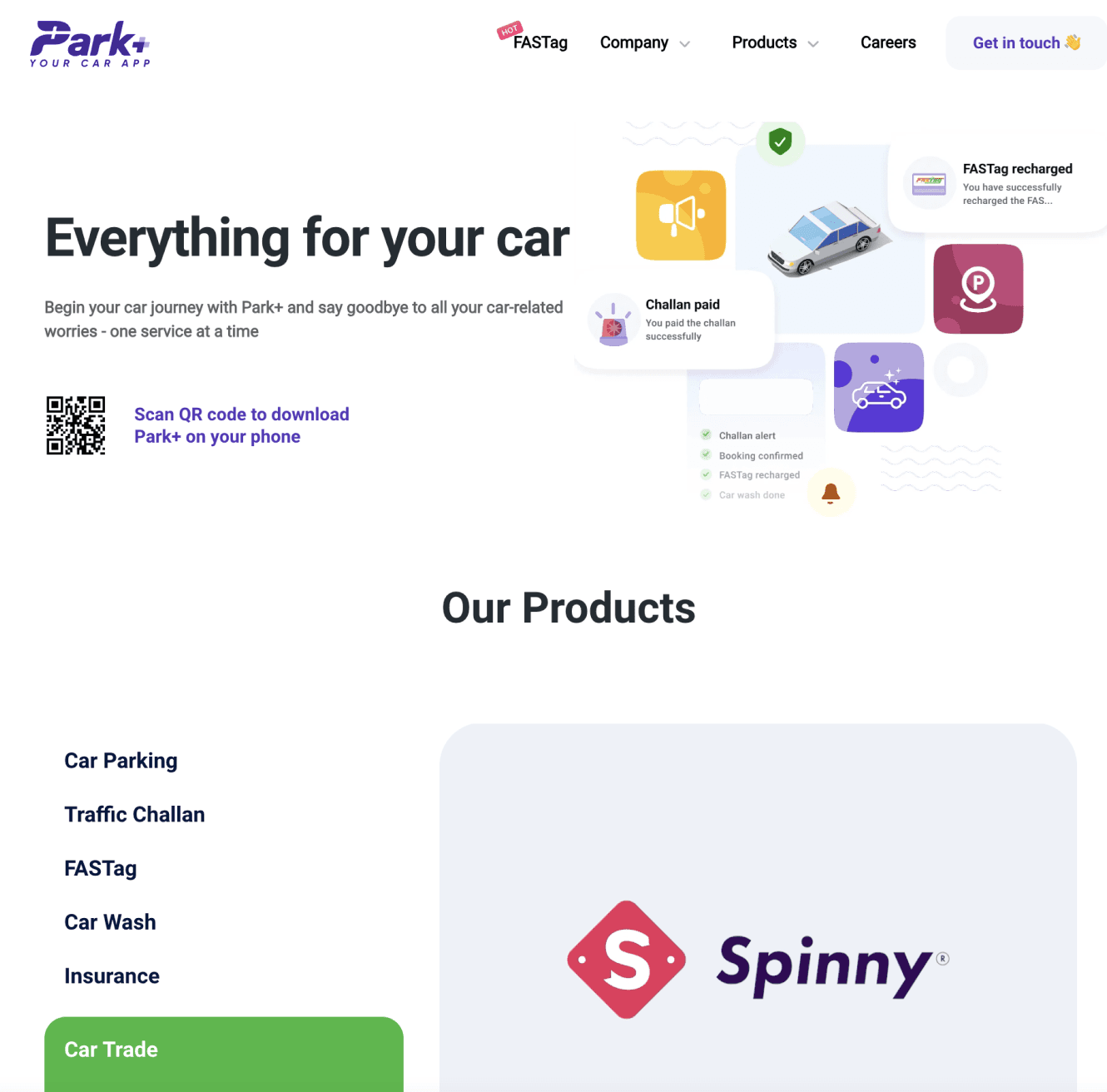 Pepper has helped us to go beyond our traditional method of writing. We have started ranking for keywords, even the highly competitive ones against big players in the space.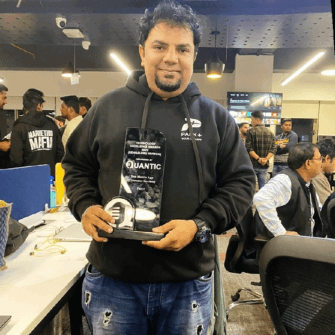 Saumil Shah
Head of Growth, Park+
---
Introduction
Park+ is a technology-driven platform that aims to simplify parking solutions in urban areas. Founded in 2019 by Amit Lakhotiya, the company has quickly become a prominent player in the parking industry, providing a seamless parking experience through its mobile app.
Based in Gurugram, India, the app has now expanded its services to offer everything from car cleaning to parking at home, malls, and offices, to paying fines, insurance purchase and renewal, and car service and maintenance among others. It also offers FASTag management and cloud-based automation solutions to both B2B clients as well as regular (individual) customers.
At the end of 2022, Park+ had over six million cars on its platform. It aims to scale the app to get at least 25-30 percent of the total cars in India onto the app.
Key Requirements to Grow the Business
The Covid-19 pandemic "parked" the business almost overnight and forced Amit and his team to pivot their thinking and product offer. To flourish in the competitive parking industry, Park+ had several key requirements that needed to be fulfilled:
Increased Visibility: Park+ was not only a relatively new entrant in the parking industry, it was also creating a totally new category. It, therefore, faced the challenge of increasing its visibility in a competitive market. The company needed to enhance brand awareness and attract more potential users to the platform

Higher SEO & Organic Traffic: To reduce customer acquisition costs and build a sustainable user base, Park+ had to significantly increase its organic traffic. This required improving its search engine rankings and optimizing its online presence

Quality Content: Park+ recognized the importance of creating high-quality, relevant content to engage users and establish itself as an industry authority. Well-crafted content not only attracts organic traffic but also provides value to users, improving customer loyalty
Park+'s Northstar
Their primary objective was to educate customers and spread their message far and wide, reaching a wide audience.
Within just six months of engaging with Pepper, Park+ experienced a 250% growth in traffic and scaled to 1.15 Million in Organic Traffic. This outstanding performance is further emphasized by the website's successful ranking on more than 50,000 keywords within the Top 50 search results.



What's more, their hard work led to an incredible 2000% increase in app downloads, showcasing how powerful their actions were.



And the best part? The growth isn't slowing down; it's still surging ahead. Read below on how Pepper Content helped them solve the problem by defining the challenges and building the right solutions through our innovative platform
Challenges Faced
The key challenge faced by Park+ was the intense competition within the parking industry. Traditional parking methods and established players had a strong presence and user familiarity. Convincing users to switch to a new and innovative tech-enabled platform like Park+ required overcoming the inertia of sticking to what they were already familiar with.
Park+ also lacked a dedicated in-house content team to create regular, engaging content that could keep users informed and interested. Finding the right content strategy and producing quality material were significant hurdles.
To illustrate the organic growth challenges for Park+, Google India sees a massive 559,000 monthly searches just for traffic violation notices (challans), which is just one of Park+'s services. Without organic growth, they'd miss out on a good portion of the market share and high-potential leads.
The challenges for Park+ can be summarized as follows:


Pepper Content parks itself with Park+
Facing the competitive turbulence of the parking industry, Park+ recognized the imperative of a robust digital presence. It invited Pepper Content to drive in and park itself alongside Park+ content teams to develop and implement a strategic content approach.



Why Pepper Content? Pepper Content is a global leading content marketing platform. It offers a platform where organizations can find, hire, and collaborate with subject matter experts in content and creativity with deep domain expertise in the Automotive category. The scale that Park+ required to drive traffic and conversion in the shortest possible time was only possible through a platform like Pepper Content.
How did Pepper Content work with Park+?
Pepper started with a strategic approach - categorizing the various services that Park+ provides. It deployed its expertise in SEO optimization, embedding relevant keywords, and implementing best practices to identify the most fitting and high-traffic keywords for each of these service categories.
SEO Optimization: Pepper Content's organic marketing platform conducted a thorough analysis of Park+'s target keywords and industry trends. This allowed them to develop an effective SEO strategy, optimizing the website's content, meta tags, and structure to improve search engine rankings


Keyword Research through Pepper's Content Idea Lab
Each selected keyword prompted the platform to generate topics, and these topics were selected by the team based on their potential to stand out prominently within the SERPs. This immediately led to a significant boost in search engine rankings.
It then created content in different formats to cover each of these service categories.


The Park+ team worked with Pepper to create SEO long-form pages, on-site blogs and in-depth educational-based articles.
The content formats included:
Informative blogs

Comprehensive listing pages

Educative content

Focused microsites

Insightful comparison pages

Authoritative thought leadership pieces
This synergy between insightful storytelling and consistent content delivery further drove user engagement, resulting in longer time spent on the platform and increased conversions.

Expert Talent Network that we leveraged for Park+ -


Partnering with Park+ Team with Detailed Content Strategy Solutioning


Key points about Pepper Content's engagement with Park+ to date (7 months)
80+ projects

Over 8,000 assignments

95% on-time submission rate

A Pool of 200+ Experts
The Outcome
The partnership with Pepper Content yielded remarkable results for Park+:
250% Growth in Organic Traffic: With Pepper Content's SEO-optimized and well-crafted content, Park+ achieved a significant increase in organic traffic. This influx of visitors translated into a more extensive user base and more conversions



Enhanced Brand Authority: Park+ established itself as an industry leader through its valuable content, gaining the trust of users and improving its brand recognition.

Cost Efficiency: The cost-effectiveness of the content creation process through Pepper Content allowed Park+ to achieve impressive growth without straining its resources.

This case study illuminates the transformative potential of strategic content creation and marketing, showcasing how a forward-thinking partnership between technology and content experts can drive exponential business growth in the digital era.

By addressing key requirements, overcoming challenges, and leveraging Pepper Content's expertise, Park+ achieved remarkable growth in organic traffic, established brand authority, and positioned itself for further success in the competitive parking industry. Park+'s commitment to providing valuable content is solidifying its position as a leading automotive solution in the country.
---
Ready to grow your funnel with Pepper?