How Kohbee, a mobile app for creator-educators, increased its user base by 53% with Pepper Content
This case study illustrates how a strategic collaboration can revolutionize content production and drive substantial growth in a competitive market. Facing the challenge of catering to a diverse audience with various content types, Kohbee sought a solution that would streamline content creation and localization. By leveraging Pepper Content's extensive network of creators and customizable content approach, Kohbee not only achieved a 5x faster content creation rate but also expanded its user base by an impressive 53%.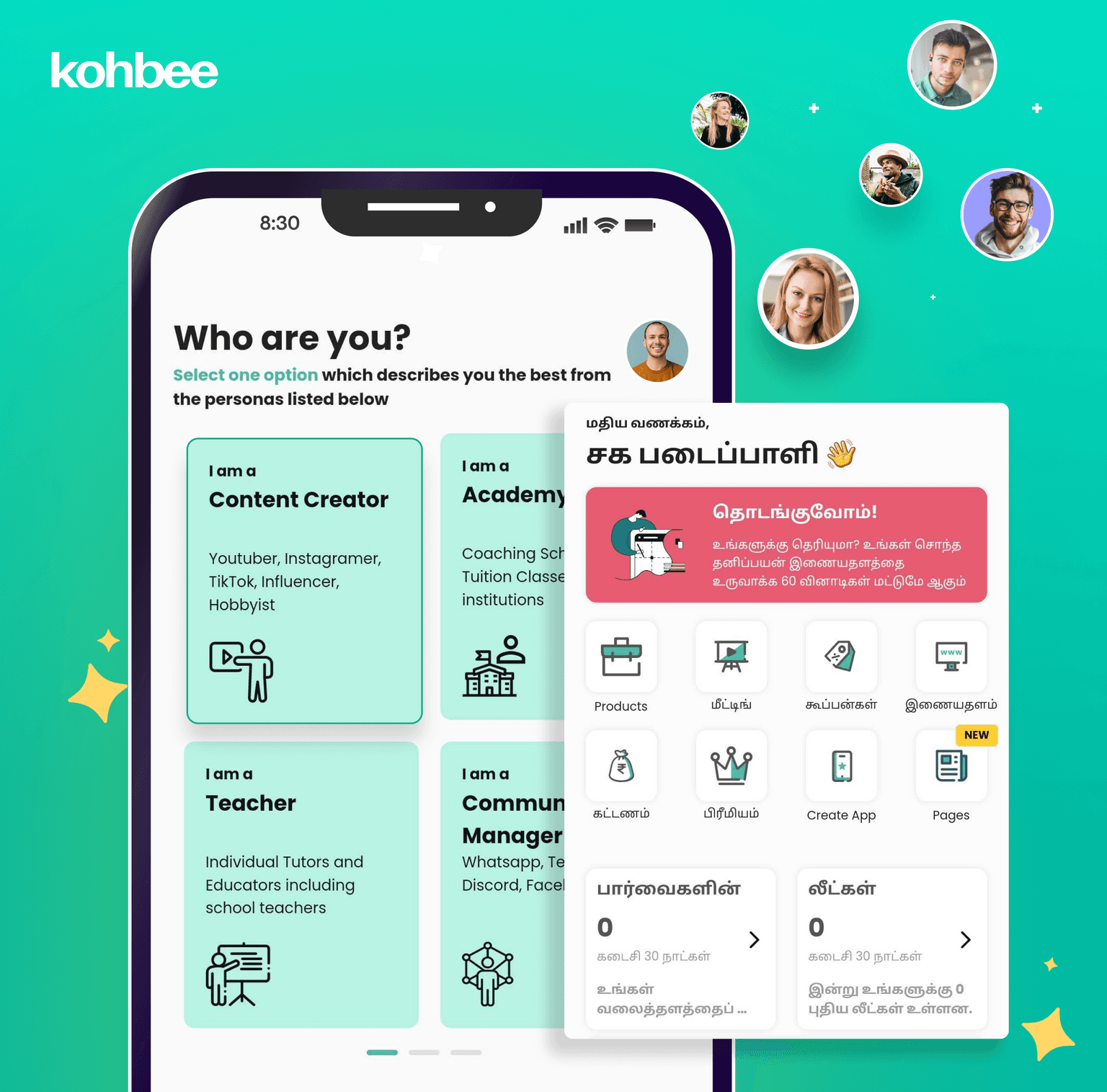 Industry
Software Development
Pepper Content's platform always felt like Myntra to me, given that Myntra was doing customizable clothing. I loved the fact that I could get 1-2 iterations of every content piece I needed to be customized to match my exact needs. Because of this, we were able to launch our app in 5 regional and 2 international languages and grow our userbase by a whopping 53%!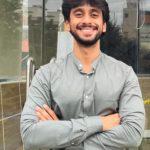 Siddharth Chauhan
Chief Growth Officer, Kohbee
---
Introduction
Kohbee, founded in 2019 by IIT graduates Siddharth Singh Chauhan, Rohan Sinha, and Shashwat Aditya, is a prominent SaaS platform enabling users to create apps and websites for selling premium products and services. It has swiftly become a revolutionary force in the Ed-Tech sector, catering to content creators and educators.



Today, Kohbee stands at the forefront of online education platforms, fostering a community of independent creators dedicated to enhancing the value they offer their audience. Within this innovative space, educators have the freedom to provide intensive coaching and nurture self-confidence in their students - a liberty not always available in traditional school settings. The official Kohbee app offers features like one-click installation, 24×7 student engagement, quality-driven teaching, and intelligent class administration accessible on any device. It also streamlines attendance management, assessments, and tuition payments.
This case study explores Kohbee's journey in overcoming the challenges of catering to a diverse audience and its partnership with Pepper Content to drive substantial user growth.
Diversifying Content Creation to Meet the Needs of a Global Audience
Over the past five years, the e-tech funding landscape in India has grown from a modest $0.2 billion to an impressive $3.8 billion in 2021. Since English is a widely spoken language in India, a lot of investors have turned their attention to ed-tech companies in the country.



Kohbee, a SaaS-based platform, swiftly gained popularity among content creators and educators in the Ed-Tech industry, emerging as a reliable and robust choice for a wide audience.
Siddharth Chauhan, Co-founder and CGO at Kohbee highlights the pivotal role of content creation, stating, "At Kohbee, content is a critical component of our operations. Entrusting it to Pepper proved to be a game-changer, allowing my team and me to focus on tasks that demanded internal attention."
Previously, Kohbee's growth team collaborated with freelancers for SEO blog creation, a process that presented its own set of challenges:
Catering to a Diverse Audience: Kohbee's audience spanned across domestic and international locations, posing linguistic barriers and making it challenging to resonate with such a diverse base.

Demand for Diverse Content Types: Meeting varied content needs, including eBooks, blogs, app content, and more, proved to be a time-consuming process when it came to finding, hiring, and onboarding the right talent.

Streamlining Content Management: The content management process included significant in-house involvement for quality checks, leading to a labor-intensive workflow.
By acknowledging these hurdles and working with Pepper Content, Kohbee took a strategic leap towards optimizing its content creation process and enhancing the experience for its diverse audience.
A Sneak Peek of the Results
In a short time, Pepper Content helped Kohbee:
Grow their user base by 53%

5X faster content creation

Localize the app in 7 different languages
Here's how they did it.
Partnering With Pepper Content — Localize, Scale & Grow
Content creation formed the backbone of Kohbee's operations, catering to diverse needs including SEO-optimized blog posts, app translation, and e-books. However, crafting high-quality content while reaching the target audience effectively, presented its own set of challenges. This is where Pepper Content came into the picture!
The Urgency of App Localization for Diverse Audiences
Expanding Beyond Borders
Kohbee's audience included individuals from various South Asian nations. They recognized the critical need to adapt and connect with this diverse audience. In this endeavor, Pepper emerged as an invaluable ally, as they immediately called for app localization to ensure seamless accessibility and engagement.
Mobilizing Growth: Harnessing the Mobile Advantage
The Dominance of Mobile Engagement
Pepper Content found that a substantial portion of customers dedicate nearly half of their online time to mobile devices. Furthermore, mobile app users demonstrate a higher conversion rate, spending an average of 5 hours daily on their smartphones. Contrarily, PC users are valued at only $9.27 per year, while a single mobile app user commands a worth of $20.85.
This implied that investing in app localization would be a strategic move, especially for companies eyeing foreign markets. Kohbee's adoption of this inbound marketing strategy, with Pepper Content's expert assistance, led to a surge in both revenue and user base.
Focusing on App Translation
Transcending Language Barriers
The global translation software market is on a steep upward trajectory, projected to reach an impressive $37 billion by 2033, exhibiting a substantial compound annual growth rate (CAGR) of 16.5% from its $8 billion valuation in 2023.



Alongside Pepper Content, Kohbee adopted a strategic approach to international expansion based on app translation into multiple languages. This innovative move helped Kohbee enter into new markets without the need for extensive time and financial resources in development.
The outcome was nothing short of extraordinary. Thanks to Pepper Content's expertise in Search Engine Optimization (SEO) and app translation, Kohbee witnessed a remarkable 53 percent increase in its user base following the app's translation into 7 different languages.
Through a strategic partnership with Pepper Content, Kohbee achieved unprecedented growth in its content strategy while solidifying its position in the global market.
The Results of this Strategic Partnership
The collaboration with Pepper Content proved to be a game-changer for Kohbee. This decision was driven by Pepper Content's ability to meet Kohbee's content demands, both in terms of quantity and diversity, leveraging their extensive network of over 1.2 lac content creators.
Unlocking New Markets: With Pepper Content's support, Kohbee successfully launched its platform in 7 different languages, including 5 regional Indian languages and 2 international languages. This expansion solidified Kohbee's presence in diverse linguistic markets, enhancing its user accessibility and engagement.

Strategic Content Creation: Pepper Content further elevated Kohbee's thought leadership in the creator economy by crafting a series of insightful blogs. These blogs not only demonstrated expertise but also positioned Kohbee as an authority in the field. Thanks to the contributions of expert creators, Kohbee secured top rankings on Google's SERP for targeted keywords.



A Quantum Leap: The collective efforts of Kohbee and Pepper Content resulted in a staggering 53% surge in Kohbee's user base. This remarkable growth validated the effectiveness of their partnership and the power of expertly crafted, customer-centric content.
Conclusion
Kohbee's partnership with Pepper Content exemplifies the transformative potential of outsourcing content creation. By leveraging the expertise of a diverse group of creators, Kohbee not only expanded its user base but also paved the way for future growth. Kohbee's continued collaboration with Pepper Content highlights the value of understanding the unique needs of content-driven platforms and translating them into high-quality, real-world solutions.
Pepper Content played a pivotal role in propelling Kohbee to new heights, revolutionizing its content strategy, and redefining its position in the competitive Ed-Tech landscape. This case study serves as a testament to the power of collaborative content creation in driving business expansion and market penetration.
---
Ready to grow your funnel with Pepper?