How Darwinbox, an end-to-end human capital management platform scaled content with Pepper Content
In this case study, we will discover how Darwinbox partnered with Pepper Content for its comprehensive services and talented pool of writers. Recognizing Pepper Content's expertise in delivering diverse content, Darwinbox leveraged their services to overcome their existing content hurdles.
Industry
HR Technology Solutions
Pepper got us to our desired efficiency level very quickly. I can rely on their infrastructure and have the confidence that I will get as many pieces as I request in the desired time frame. Additionally, Pepper eliminates the human bias between account managers and brand representatives. I also appreciate the ability to send my requirements over in a structured manner.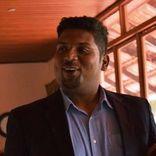 Samrat Krishna
Marketing Manager, Darwinbox
---
Introduction
The role of technology in the HR sector has become increasingly important. From recruitment and onboarding to performance management and employee engagement, HR professionals are leveraging various tech solutions to streamline processes and improve overall efficiency.
According to a report from Verified Market Research, the HR Technology Market had a value of $23.32 billion in 2021 and is expected to reach $38.36 billion by 2030, with a projected compound annual growth rate (CAGR) of 5.7% from 2022 to 2030.


About DarwinBox
DarwinBox, a leading provider of cloud-based human capital management platforms, has revolutionized how HR teams streamline their operations. With a comprehensive suite of tools for recruitment, onboarding, expenses, payroll, and attendance management.



DarwinBox has become the preferred solution for over 500 prominent companies, including Mahindra, Hindustan Times, Zalora, and Adani. Notably, the company has witnessed an astounding 300% increase in revenue since September 2019. This remarkable growth places DarwinBox behind industry giants SAP and Oracle in the HR tech space.
Challenge: Scaling content without compromising on quality
According to Gartner, HR technology is the most important investment for 46% of HR leaders.



For technology products, where understanding and trust are pivotal for adoption, content acts as a bridge connecting the product's capabilities with the customer's needs. It's a medium to inform, educate, persuade, and engage the target audience. Similarly, content is also one of the key growth drivers for DarwinBox as it aims to provide insightful and thought-provoking information to CHRO's and decision-makers across mid-level to large enterprises.
Darwinbox, known for its cutting-edge HR solutions, faced challenges with their content creation and management. The company heavily relied on content to engage with their target audience, showcase industry expertise, and enhance brand credibility. WIth lowered attention spans among people, consumption of bite-sized content is on an all time high. People want to consume more content in less time. This makes it essential to generate content at scale, but also adds value.
However, due to resource constraints and the need for high-quality content regularly, Darwinbox found it challenging to meet their content demands effectively.

We have seen an uptick in consumption of thought leadership content in the form of ebooks and white papers in Asian markets and other such geographies. Many Chief Human Resource Officers are keen on reading content that provides a unique point of view.

-Samrat Krishna, Marketing Manager at DarwinBox.

In a time of rapid proliferation of content, they needed to stand out by putting out new ideas.
Pepper Content became Darwin Box's go-to content station
In search of a solution, Darwinbox partnered with Pepper Content, for its comprehensive services and talented pool of writers. Recognizing Pepper Content's expertise in delivering diverse content, Darwinbox aimed to leverage their services to overcome their existing content hurdles.
Pepper Content came to the rescue for DarwinBox in a big way. With their massive pool of over 65,000 content writers ready to jump into action, which is gold when everything in the world is changing at lightning speed, and you can't always predict your content needs. What's really cool is that Pepper is lightning-fast at reacting to these changes. So, when DarwinBox needed content, and they needed it pronto, Pepper was right there, delivering quality content without breaking a sweat.



But it wasn't just about speed; Pepper tackled some big problems for DarwinBox. They sorted out account management, making sure there were no more crossed wires or miscommunications. Plus, they brought some serious tech to the table with those nifty dashboards, making managing content projects a breeze. With Pepper on board, DarwinBox's marketing team can now plan their content calendar like clockwork, knowing they've got a predictable flow of 10-20 pieces of content coming their way each month. Thanks to Pepper, DarwinBox is now poised to lead the pack in the content game.
Benefits and Outcomes:
1. Enhanced Content Quality: By collaborating with Pepper Content, Darwinbox witnessed a significant improvement in the quality of their content. Pepper Content's team of writers, proficient in various domains and genres, ensured the creation of error-free, engaging, and informative content that resonated with Darwinbox's target audience.
2. Efficient Turnaround Time: The partnership with Pepper Content brought about a notable reduction in content creation time. Darwinbox's requirement for timely content was met through Pepper Content's streamlined process, resulting in faster delivery without compromising on quality.
3. Scalability and Flexibility: Pepper Content's extensive pool of writers allowed Darwinbox to scale their content production according to their needs. This ensured that Darwinbox could adapt to varying content demands and confidently handle multiple projects simultaneously.
4. Cost-Effectiveness: Darwinbox experienced cost savings by partnering with Pepper Content. By outsourcing their content creation needs, they eliminated the expenses associated with hiring and managing an in-house content team. Pepper Content offered flexible packages, enabling Darwinbox to choose services as per their budget and requirements.
5. Peace of Mind: The collaboration with Pepper Content ultimately provided Darwinbox with peace of mind. Knowing that their content creation needs were being catered to by a reliable partner, Darwinbox could focus on core business operations, leaving content generation in expert hands.


Conclusion
The collaboration between Darwinbox and Pepper Content proved highly beneficial for the former, resolving their content challenges and attaining peace of mind. Through enhanced content quality, efficient turnaround time, scalability, cost savings, and overall satisfaction, Darwinbox found a trustworthy content creation partner in Pepper Content. With this successful alliance, Darwinbox continues to thrive in delivering exceptional HR solutions while leveraging high-quality content to drive their brand forward.
---
Ready to grow your funnel with Pepper?