How Apollo 24/7, achieved a 15% MOM revenue growth through organic content marketing
This case study highlights how Apollo 24/7 utilized a comprehensive digital content strategy to improve access to affordable healthcare. Collaborating with Pepper Content, they diversified content streams, fostering organic growth. This approach enabled Apollo 24/7 to reach a wider audience, effectively delivering healthcare resources and information, and showcasing the power of a well-executed digital content strategy in the healthcare sector.
increase in organic traffic
average month-on-month growth
Pepper brings the entire team together. My content team, my SEO team, my brand team, CRM team, growth team. All of them have access to the platform. They exactly know what content is being created. So that makes the entire project management very, very easy for us.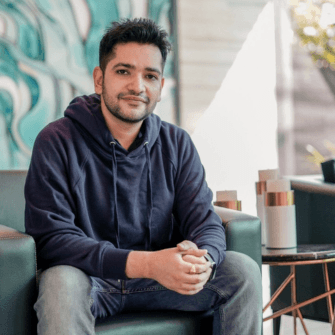 Himanshu Sirohi
Head of Digital Marketing, Apollo 24/7
---
Introduction
Healthcare is amongst the highest organic search-driven industries globally where there are over Millions of organic searches happening every single day. We identified some 6 Interesting Healthcare trends on Google Search and the results are astounding!



Sitting on a monthly traffic potential of 33 Million Visitors in India, Apollo 24X7 has had a strong ambition of evolving beyond its existing brand into a digital healthcare ecosystem that powers the entire lifecycle of a patient, right from discovery to post-care.


Current content strategy and challenges faced
Earlier, Apollo 24/7 employed a relatively limited content strategy, aiming to disseminate medical knowledge, promote services, and maintain patient engagement. This strategy involves mainly blogs and social media. This approach did help Apollo address health concerns and share success stories.
However, the evolving digital landscape, changing audience expectations, and growing competition in the healthcare sector underscored the need for a revamped content strategy. Modern healthcare consumers demand easily accessible, accurate, and engaging information. This is needed across the entire consumer funnel at all points comprehensively for the consumer to build stronger trust with the platform.



To meet this demand and maintain its status as a leader in healthcare, Apollo 24/7 had to think differently and think like a media company. It had to update its approach to include innovative digital content formats, personalized interactions, and collaboration with content experts. And that too with the right scalable team and architecture.
Apollo 24x7's Northstar
Their primary objective was to educate customers and spread their message far and wide, reaching a wide audience.
In just a few months with Pepper, Apollo 24/7 experienced a traffic surge, witnessing a 50% increase in the first year of organic content creation. This organic growth has now become Apollo's leading traffic source, skyrocketing by a remarkable 700% in the past 2 years.



And the best part? The growth isn't slowing down; it's still surging ahead. Read below on how Pepper Content helped them solve the problem by defining the challenges and helping Apollo build a massive impactful content ecosystem.
Partnership with Pepper Content – scale, quality, and empathy
Apollo 24/7 partnered with Pepper Content to build its content strategy with the evolving healthcare landscape. It also asked Pepper to ensure its communication plan conveyed empathy with its patients so that they felt cared for, and in control of the information they needed to make decisions.
Apollo 24/7 chose Pepper Content as its content partner for the following reasons:
SEO and organic growth expertise

Pepper Content's expertise in Search Engine Optimization (SEO) was important. Pepper's ability to understand the Intent-Design quadrant and trends of the Indian healthcare content ecosystem was vital in helping Apollo get a better position in SERPs and driving scale in overall organic traffic.




Expertise in Technology and Data-Enabled Decision Making
Pepper Content's Organic Marketing Stack helped Apollo 24X7 identify a core area that could drive high traffic on its website. Through our Content Refresh modality on the platform, Pepper's technology platform was able to scan through over 50,000+ pages and identify opportunities that could help scale Apollo's organic traffic multifold. This involved an in-depth analysis of Content Gap opportunities, Content Repurposing opportunities, and helping identify outdated content - which was refreshed with newer and updated insights (combined with Apollo's Authority) that drove massive impact.


3. Building an On-demand Network of over 100+ Healthcare Content and Creative Experts


How did Pepper work with Apollo 24/7?
Apollo's focus is to help its customers take charge of their health by providing valuable healthcare information across primary, secondary, and tertiary levels.
Pepper worked on the insight that "Customers seek a reliable source for accurate health-related content helping them make informed decisions about their well-being." We developed a content structure that addressed 3 points:
a. Improve healthcare accessibility
b. Develop patient trust
c. Ensure a seamless digital experience
Pepper's Approach to Apollo 24/7's Content Strategy and Outcome
Pepper Content deployed a full set of resources to build an innovative content strategy. It based its approach on 3 considerations:
Accessibility: The content strategy focused on curating expert-driven content, providing users with valuable healthcare information directly from Apollo's trusted medical professionals

Personalization: Through personalized profiling on its app, Apollo 24|7 delivered tailored health content, fostering a deeper connection with its audience, and enhancing the overall user experience

Addressing Healthcare Concerns: The content aimed to address various healthcare concerns, establishing Apollo 24|7 as the go-to source for reliable and accurate health-related information.
Execution – a Prescription for Success!
Pepper Content used a variety of processes to drive content design and visibility for Apollo 24/7. This led to a 177% Increase in Revenue Attributed to Organic Search for them with a core focus on two building blocks -
Pepper Content designed an innovative content strategy around a strong online presence for 400 Apollo doctors -

By leveraging various media channels and delivering valuable healthcare content through these doctors, the campaign achieved remarkable results, enhancing brand visibility, driving organic revenue, and providing health-related information to a wide audience.

Building a strong digital presence for doctors boosted their TOFU engagement, yielding 77% growth in organic revenue in 1 year and a 15% average month-on-month growth.

Pepper also helped position Apollo 24|7 as the most authentic hub of all healthcare-related information. It did this by creating a diverse strategy for different platforms:

400 thought leadership blogs

100s of YouTube videos for general information

4000 GMB (Google My Business) posts

200 authored articles by Expert Doctors

This content was created around common health issues, precautions to be taken, treatment options, and expert insights. This has helped build trust and credibility for Apollo 24/7.

Build thought leadership with doctor-generated content

Pepper developed blogs, PR, and video content to cover primary, secondary, and tertiary healthcare.

Frontline doctors provided expert opinions on current medical issues and developments. This helped narrow the knowledge gap between medical competence and public understanding, fostering cooperation among healthcare experts.

This helped build trust for Apollo 24|7 as a reliable source of disease-related information and cultivated a dedicated following for over 400 doctors, solidifying their reputation as trusted healthcare providers.
The outcome
The partnership with Pepper Content yielded brilliant results for Apollo 24X7:
200% Growth in Organic Traffic: The results of Apollo 24|7's content-driven campaign have been nothing short of remarkable. They have witnessed a 2X increase in platform traffic, attracting 2.5X more new users within a short period, truly doubling engagement.




Direct Attribution to Revenue Growth - The customer-focused content strategy has consistently delivered impressive outcomes, contributing to a 10-15% organic increment in revenue each month, showcasing the campaign's effectiveness in driving sustainable business growth.

Impact of Multi-Modal Content - The power of videos in this success story cannot be ignored, as they achieved an astounding 16X increase in reach and a remarkable 23X increase in impressions, highlighting the significance of thought leadership content in driving substantial business expansion.
In a world where information is paramount, Apollo 24/7's case study exemplifies how a robust content strategy can reshape an industry. As evident from their journey, informed and engaged consumers are empowered consumers. Collaborating with Pepper Content infused the initiative with creative prowess, ensuring engaging and relevant medical content. Deep customer insights acted as the compass, guiding the customization of content to address specific pain points and preferences.
Apollo 24|7's relentless dedication to delivering valuable content has made a profound impact on customer engagement, revenue, and overall brand triumph, effectively making healthcare accessible to all.
---
Ready to grow your funnel with Pepper?